From Joe:
Gregory Isaacs, "Mr. Cop," Extra Classic (singles collection) 1977.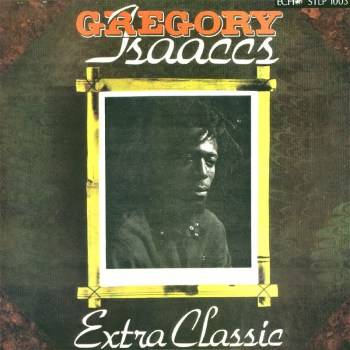 Gregory is without doubt one of the best vocalists in Jamaican music, and one of the most gifted songwriters. For that reason, I wanted to give him at least one more chance to win a SoundClash round. He is of course the king of lovers rock. But paradoxically - maybe better than anyone in the genre - conveys something about the everyday experience of poverty, the humiliation of oppression and dreams of revolt in his work. His writing and delivery always feel genuine, never gratuitous, self-righteous or formulaic.
For this round I chose "Mr. Cop, " (thanks Paul K) which is the Don at his absolute best. It has a surprisingly light and cool touch for someone who has had more than his share of run-ins with the police, unlike more chillingly straightforward songs like "Slavemaster" and "A Riot." His biggest complaint here seems to be Mr. Cop's ugly vibe when harrassing the brethren. Incredible dubby studio production (in Black Ark), nice backing vocals. Steady, solid rhythm section. One of my favorite songs of all time, I've gotta say.
back to podcastbattle.com