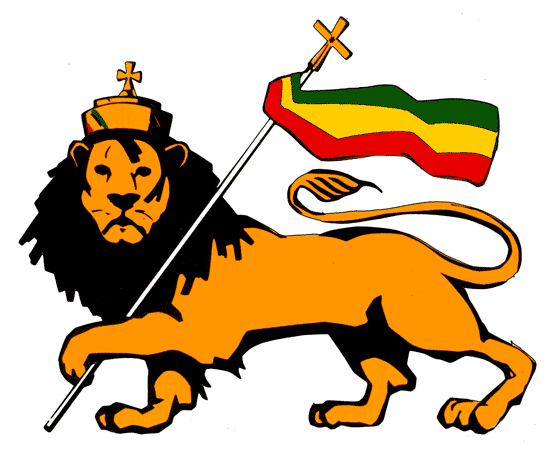 Round 8: WILDCARD RESULTS

And the winner of Round Eight, (Wildcard) is:
Ini Kamoze - General
The winner has been noted on the site: http://www.podcastbattle.com/
Here are the votes:
-------------------------------------------
Round Eight (Wildcard) vote: from Scott Schaffer
Ini Kamoze - General
Great round, again! Confirmed Reservation is a great tune but the lack of a blurb may have hurt you in the voting process. Jr. Gongs' Welcome to Jamrock is one of my current favorites, a truly awesome song. I gotta give it up to Ini Kamoze tho, since, lets face it, he was inspiration for welcome to jamrock and I feel obligated to give it up to the master, elder, dread, statesman. Ini Kamozes' General, gets my vote this round.
Scott
-------------------------------------------
Round Eight (Wildcard) vote: from Brad Paul
Ini Kamoze - General
This was an insanely good round. First, I was a bit freaked out when the selections were posted because I had decided to pick "General" in the next round. Howard sharked me good; right down to his blurb explaining the LP cover featured in the record collection and the song debut and heavy rotation at Kab's. Damn. I feel robbed. At the same time, I'm not sure this leaves me with any other choice for my vote.
Had it not been for the "General" shark I would have likely voted for Scott and "Everything Crash." Wow. What a cool, cool tune. Industrial strike action meets a smooth heartbeat rhythm!? Hard to beat that combination. Really great selection. I wish there was more of this kind of stuff- thematically- in the reggae archives. Maybe there is. This tune is a keeper. Damien Marley's tune is cool. I'm completely unfamiliar with his material, so this is promising. In the case of Round 8 he only suffers from extreme competition. The Ini Kamoze sample appearing in the same round is another one of those great Podcastbattle moments. I'm enjoying our reggae telepathy.
Brad Paul
-------------------------------------------
Round Eight (Wildcard) vote: from Howard J
Gregory Isaacs - Confirmed Reservation
The Ethiopians 'Everything Crash' was nice, but it seemed to lack that something special.
I have heard Welcome to Jam Rock track several times. I like the track a lot. I listen to it regularly. Its hard, and edgy, and I love the use of Ini Kamoze's World-A-Music. However, Gregory's Confirmed Reservation is a stand alone classic, and Jr. Gong is just that, a junior to Gregory's Don status. While it my have been an obvious track for Brad, as he has always been a big advocate of Gregory, in particular this song; Confirmed Reservation can not be called an obvious selection for anyone except Brad. Besides that, the Radics have it going on in this number, while Damian is just ridding on a borrowed version. Lets give musical originality it's due. The Cool Ruler gets my vote.
Howard J
-------------------------------------------
Round Eight (Wildcard) vote: from Joe
Ini Kamoze - General
Love Gregory, and know that Brad has always loved this song and this album, but I can think of a long list of songs by the Cool Ruler I would choose first.
I thought the Ethiopians selection was fresh, original, and was interesting in its content. But it felt like mediocre ska vocals and arrangement, and drumming was weak.
Ini Kamoze has gone way downhill of late, but he absolutely killed with this EP and this song. It gets my vote.
Joe