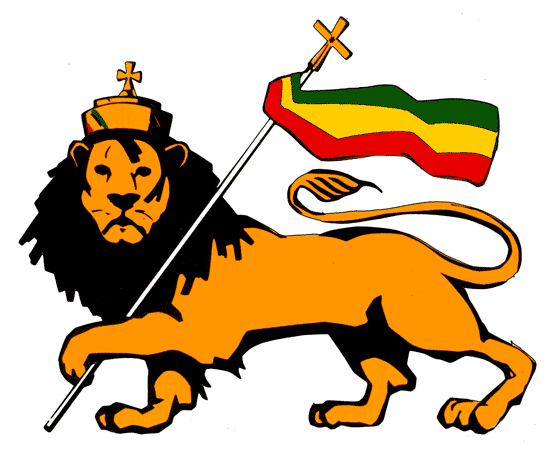 Round 4: DANCEHALL RESULTS

And the winner of Round Four, Dancehall category, is:
Tenor Saw - Ring De Alarm
The winner has been noted on the site: http://www.podcastbattle.com/ in green
Here are the votes:
-------------------------------------------
Round Four Vote: from Scott Schaffer
Sugar Minott - Herbman Hustling
Another tough round. Although, I must say the sheer brilliance of my selection made it much harder to decide. Every selection here is a great tune. That being said here is my analysis.
Brad - Raid the Barn. Great song, I respect Anthony B. However, your wily attitude towards your selections has once again cost you my vote. This song quite frankly is just too new, too polished, and has no historical significance whatsoever. Sure the lyrics are good (great) and your ability to transpose them onto your blurb demonstrates your computer savvy. To me dancehall is raw, great music created with the most minimal of tools. A turntable, a mic, a dubplate. "Excellent arrangement and production value", is not what I was thinking of, for this initial battle at least.
Howard - Man you know I love this song and I know YOU love this song but that, quite frankly, ain't enough. On a personal note - I remember a picture of Barrington from back in the mid eighties. He had on a really cheesy, sequence jump suit and a glove, it was obvious that he was trying way to hard to be an entertainer. I don't know, that really shouldn't influence my vote but it does. So what if he was trying to be the Michael Jackson of reggae?
Joe - Well your song gets my vote. We chose from the same camp in this round. Nuff respect to the Youthman Promotion crew. Raw and original. I seriously considered choosing a song from Sugar Minott and even Half Pint. Raw and Original. RAW. Booger Minott simply outranks the rest.
Scott
-------------------------------------------
Round Four Vote: from Brad Paul
Tenor Saw, Ring de Alarm
I really didn't enjoy this round of voting. Too difficult. Almost feels like the flip of a coin.
Crucial selections all the way around, good blurbs, and compelling reason to vote for each track. Dancehall masters Sugar Minott, Tenor Saw and Barrington Levy in the same ring is just too difficult. I love the story telling of "Herbman Hustling" and Joe's great blurb had me rolling (so to speak) and almost sold, but at the wire it came down to Barrington and Tenor Saw.
With the Radics, Junjo, and his always sweet voice, I think Barrington has the best resume and the best song in this round. But something about Tenor Saw screams dancehall to me- at least at this moment of voting. Maybe it's the "alarm" imagery that is suited to a dancehall clash, maybe it is Tenor Saw's piercing voice paired with relatively spare production, maybe it is the case Scott makes in his blurb. I don't know, but there is just some intangible at work here that makes me think it's the best pick for the category. This round is very fragile. I could just as easily vote for Barrington or Sugar an hour from now.
Brad Paul
-------------------------------------------
Round Four Vote: from Howard J
Tenor Saw - Ring De Alarm
I cast my vote for Tenor Saw's Ring De Alarm.
Of the three choices at hand, it had the most authentic dancehall vibes. The story of how the track came to be is so cool, and it deserves the Dancehall Crown for that alone, plus, as Scott mentioned, it has a sound clash theme. The topic of the song speaks to the dancehall traditions, and my vote was cast the second I saw the selection. In fact, when I explain the podcastbattle concept, I use this song to explain exactly what we are up to.
Herbman Hustling is a great track as well. I love Sugar Minott - in the realm of dancehall, he must be given his due. But for me, the electronics overpower the track, and I could not call it the Dancehall King. I did love Joe's blurb about his entertaining the notion of some "Herbman Hustling"
Ironically, of the three songs, I think I like Raid the Barn by Anthony B. the best. However, weighed next to Ring De Alarm, in a dancehall competition, Anthony B. did not tip the scales. It is a hard song, and as Brad mentioned, I dig it's Socialist vibe. The hook is such a great notion: nobody wants to plant the corn, everybody want to raid the barn" - whomever thought of that deserves a vote for something. Unfortunately, not for Dancehall King.
So, there you have it.
-------------------------------------------
Round Four Vote: from Joe
Tenor Saw - Ring De Alarm
My vote for round 4 goes to "Ring de Alarm."
I really liked the lyrics and melody to Raid the Barn, and I like Anthony B.'s vocals, but somehow the arrangement seemed kind of soft. It might have been that saxophone riff, or the tinkling keyboard flourish, but whatever it was I didn't get hooked.
As for "Under Mi Sensi," it is the definition of a dancehall classic. But you can only hear a song a few hundred thousand times over the years before it begins to lose its luster.
I love Tenor Saw, and strongly considered submitting Pumpkin Belly myself. What a strange voice he had, and what a unique delivery. He almost sounds like a donkey, and yet is so fucking great. "Ring de Alarm" captures the essence of dancehall competition, as Scott said. Prrfect choice for the soundclash. Way to go, Scott.
Joe