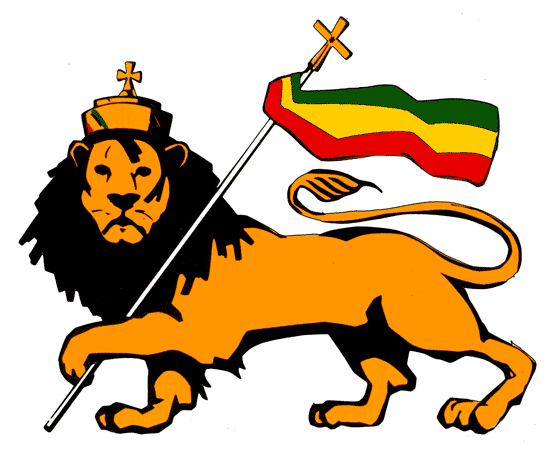 Round 3: ROOTS RESULTS

And the winner of Round Three, Roots category, is:

The Skulls - Black Slavery Days
The winner has been noted on the site: http://www.podcastbattle.com/
Here are the votes:
-------------------------------------------
Round Three Vote: from Scott Schaffer
The Congos - Fisherman
Well, well, well.
After much deliberation and listening my vote for round 2 goes to Fisherman by the Congos.
You know, I liked brads selection, it took guts and I appreciate your dedication regarding African reggae neo roots music. It really is rootical I mean its Africa. In the big tree of reggae rocky is a leaf or a branch. I Was looking for an actual root.
Howard, great song about as roots as you can get, very militant. The reason I did not vote for it is because the lyrics are kind of boring and unimaginative. A bunch of reggae slogans over and over again. Good find as well, looks good in the collection!
I feel a song should have some sort of creativity, paint a picture, tell a story. I see fishermen out rowing there boats every day on I-4. Throwing their nets, hustling their hustle. Doing what they have to do to survive. Painting, cleaning, cooking, mowing, dealing, driving, skanking, pounding nails, carrying shingles, kissing ass. Hopefully our nets get full.
Scott
-------------------------------------------
Round Three Vote: from Brad Paul
The Skulls - Black Slavery Days
This was just brutal. I voted for Black Slavery Days, but any of the 3 could have easily won. I love Max Romeo and this selection comes from a great album, but to me it is not one of the strongest tracks. I love the sentiment and theme of daily struggle, but ultimately I think One Step Forward, War Inna Babylon, and Chase the Devil each are better songs and might have swung me in that direction. Hard to say. Similarly, the Congos were awfully hard not to vote for. I love the album, the group and the song. Like "Uptown Babies" singing about the trials of working people is a narrative that defines reggae at its best. In the end, I went with BSD for three reasons, I suppose. One, even though the lyrics are pretty pedestrian I like that guys voice, [2] it was an impressive pull from the Clappers archives and, [3] most importantly, the horns on that song are just incredible.
Brad Paul
-------------------------------------------
Round Three Vote: from Howard J
Rocky Dawuani - 'Fadaland'
Great Round! .

I have a confession to make. Something about the Congos has never worked for me. Much like Joe's shocking declaration of his dislike of the Gladiators, I will reveal here and now that I can't get behind The Congos. AND, it is not for a lack of trying. Several times, when I thought the Reggae Well was dry for me, and I was looking for something fresh, I would head to the Congos in the hopes that I could find a new musical treasure. I never found it in the Congos. Cedric Myton's falsetto voice in fact reminds me of Philip Bailey from Earth Wind and Fire. I don't want to trash the Congos, as I know they deserve respect. After dozens of listenings since Joe sent it in, Fisherman has really grown on me, and I do enjoy the track. Perhaps I will head back to that well one more time.

War Ina Babylon by Max Romeo and the Upsetters is one of the best LP's out there, with one of the best album covers ever. When I started reading Scott's submission, and realized he had selected "War Ina Babylon" I thought for sure he would have the vote wrapped up. Musically, War ina Babylon is original roots, no argument. But, Uptown Babies is in fact my least favorite track, and some of the lyrics rub me the wrong way. Not a big "Kiska Pops" fan. I enjoy the moral of the track, and it is a tear jerker, but to me, I was looking for something "Rootsy and Dreadful" - Love to Scotty and Max Romeo, but Uptown Baby's Don't Cry is not the Roots of Reggae I was looking for.
In retrospect, I think the falsetto vocals of Fisherman and the "too sweet" lyrics of Max Romeo, singling of mommy and daddy, and lots of toys to play with were all "just too lovely" to get my Roots vote. ROOTS come harder than the rest! I want to be haunted, even slightly un-nerved by roots music. I was looking for something terrible and dreadful. 'Fadaland' comes out like a stalking Lion; tempered, measured, methodical, and I found it a bold and original choice. And more to the point, the lyrical content is in tune with my own definition of roots; sufferation, repatriation, holy Mt. Zion, and hope in Jah. Africa should be center stage in a root selection. I like Rocky Dawuani, and will agree that on the Big Tree of Reggae, his is just a branch, but for me, 'Fadaland' deserved the ROOTS title more so than the other 2 tracks.
-------------------------------------------
Round Three Vote: from Joe
The Skulls - Black Slavery Days
This was by far the toughest vote yet. I could almost have gotten behind any of these as winners in this round. I'm hating having to choose from these three songs, none of which I'd ever heard before.
I loved the Rocky Dawani song. Strangely, it almost had a punk rock vibe to me in a slow, weird way. Brad, you did a stellar job with the blurb, diagnosing reggae's problem and offering up Africa as the remedy, in kind a reverse diaspora. We should have more conversations like that here.
Uptown Babies is a truly awesome cut. It is Max Romeo at his vocal best, and the Lee Perry production is really familiar in a great way. Max Romeo and Lee Perry sem to go perfectly together. The lyrics mix poignant details with and a clear message: "I'm putting it to you, poverty is a sin." It is a really catchy song that stays in your head. A pure tear-jerker, as you suggested, Scott.
I finally went with the Skulls Black Slavery Days as the most compelling track. It has a mournful power that is is really intense. The horns are sharp and bright, the chanting/singing is a heavy wail, and the rhythm is steady and hard. Since I have to choose within in a roots category, I've gotta go with this one. It brought to mind the diaries of the 18th century Jamaican planter Thomas Thistlewood that came out a couple of years ago. It sounds stupid to say I know, but until I read it I hadn't grasped just how uniquely brutal Caribbean slavery was. The forms of torture and control invented in that particular colony to keep slaves compliant to the tiny class of white overseers was truly horrific, and difficult to even imagine. And the rate of survival of Africans brought to Jamaica hovered at about 50% - shocking by any standard. Black Slavery Days seems like it captures something of the collective memory of that experience in a very raw way. Dread shark for sure.