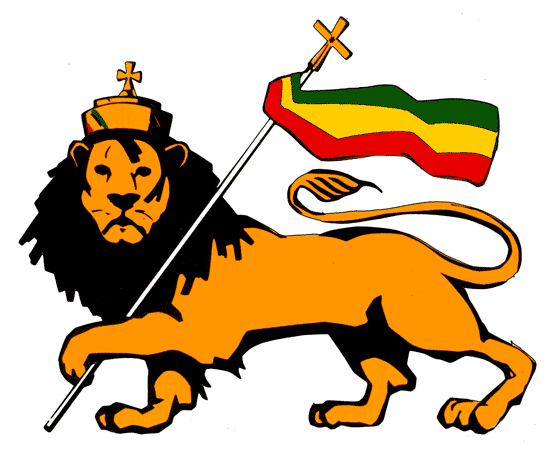 Round 2: ROCKERS RESULTS

And the winner of Round Two, Rockers category, is:

Horace Andy - Skylarking
The winner has been noted on the site: http://www.podcastbattle.com/
Here are the votes:
-------------------------------------------
Round Two Vote: from Scott Schaffer
Pocket Money - The Gladiators
If I had to pick the song I enjoy the most out of these songs i would pick either Skylarking, or Bongo Red. HOWEVER this is a rockers category and I have a very strong opinion on what is rockers and what is not. Joe, the lyrics in your song may be super cool and totally give me the vibe of the older rude boys admonishing the younger rude boys, so in a way the cool lyric factor can be considered rockers but, I do not relate to rockers from a lyrical point of view but from a musical style, a certain rhythm or cadence or drum beat or tempo. When Jill was listening to the rockers selections she asked what should the lyrics be about and I could not answer. I feel the lyrics are not as important as the music. So, I guess Skylarking does not sound like a rockers style track to me. By the way, are you going to stick with the "non rasta" selections? I guess I will soon know if this is continuing pattern a pattern or not.
Brad your song is so great, one of my favorites but, it is a pretty straight forward reggae beat to me. Not so rockers if you will.
Since I can't vote for mine, it's gotta be Pocket Money. Hail up Howard! Great rockers tune.
Jill thought Howard's sounded more rockers than Garvey School.
TREVOR voted for Skylarking. What do you expect, he's a grandfather!
"Babylon Shun It"! Dr. Alimantado - Marcus Garvey School
Scott Schaffer
-------------------------------------------
Round Two Vote: from Brad Paul
Horace Andy - Skylarking
Round 2 Vote: "Skylarking" by Horace Andy. I suppose we never fully arrived at an agreed upon definition of "Rockers," so I went with Skylarking as it just had that "feel" to me which allowed it to nudge out the competition.
It was a close lean at the wire. Truly great song. Bonus points perhaps subconsciously awarded to Horace Andy as one of those artists that continues to record good stuff (see "Living in the Flood," which includes the Joe Strummer-produced title track), and I also didn't remember that New Breed did a cover of this and, well, that's mighty cool.
Brad Paul
-------------------------------------------
Round Two Vote: from Howard J
Horace Andy - Skylarking
For the Rockers selection, I was faced with a certain dilemma, as I have a very specific definition of Rockers, and perhaps I am alone in that definition. My idea of Rockers style always included a certain style of drumming that came onto the scene around 1975, popularized by Sly Dunbar at Channel One. Exemplary of this style are songs like "see them a come" from Culture's Two Sevens Clash. My visual image of Rockers was always that of Leroy 'Horsemouth' Wallace gleefully working his elbows and arms in a double drumbeat, militant fashion.
When the tracks for round 2 were submitted, I was immediately surprised that Brad had chosen Bongo Red - a track from STUDIO ONE, circa 1973-74. Bongo Red is a great song, and a personal favorite, but to my mind, not true Rockers style, as I had always defined it.
Admittedly, Rockers is a broad term, and no absolute definition exists, but perhaps that is also the beauty of this sound clash. As it was stated, "one man, one vote".
Scott's Dr Alimantado track Marcus Garvey School was also a strong selection, but not entirely new to me. I consider myself a Dr. Alimantado fan, but this is not one of my favorite of his tracks. A great song by any standards, but perhaps a bit too obscure for the rockers category.
I choose Horace Andy - Skylarking because it is awesome selection, hypnotizing really, and that sax riff should be bottled and sold! It came doen between The Dr. and Skylarking, and I simply enjoyed Skylarking more. An unexpected, classic selection. Well done Joe.
Howard J
-------------------------------------------
Round Two Vote: from Joe
Dr Alimantado - Marcus Garvey School
I vote for Scott as the "best dressed chicken in town" in this round.
First, it is a really great tune that I have never heard. My second reason is going to sound heretical I know, but here goes. I have never liked Albert Griffith's voice. In fact, I rather dislike it. In truth, I have never liked any Gladiators song, regardless of any other good qualities they possess. I know I have invited your scorn with this admission, but what can I say?
Joe