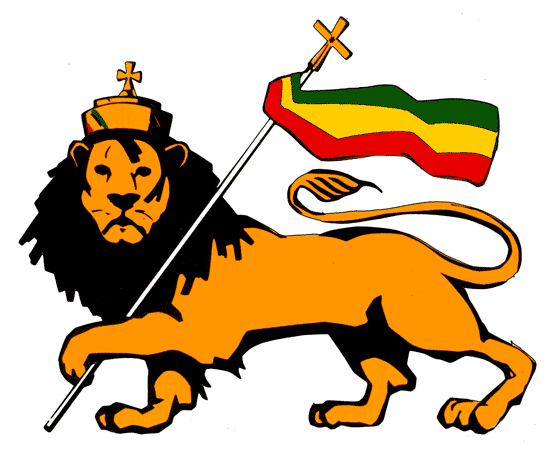 Round 1: ORTHODOX RESULTS

And the winner of Round One, Orthodox category, is:

The Abyssinians - Satta Massagana
The winner has been noted on the site: http://www.podcastbattle.com/
Here are the votes:
-------------------------------------------
Round One Vote: from Scott Schaffer
The Abyssinians - Satta Massagana
With regards to the Orthodox selections.
You guys have seen the footage of Selassies visit to JA. Remember the group of dreads along the parade route, that were huddled together swaying, chanting, smoking, holding up signs? Well, when considering which song to pick I keep them in mind and say to myself, "which selection would these guys and/or Mortimer Planner choose"?
First of all, you have already read my thoughts on the Hugh track. Although, probably the most enjoyable song of the four, it's lyrics are a bit too "soft". Hippie stuff or whatever. (original Message)

First of all, Howard, excellent choice. I must admit that I too seriously considered tracks from this album. However, as I listened to the tracks I thought this one to be not so lyrically orthodox. Africa Must be Free by 1983 and Black Star Liners more so due to lyrical content. Sure, Let's all Unite is heavy with equality and peace and love but uniting with whitey was probably not a "Garveyism", "birds in the tree, equality" ....hippie stuff, light and friendly.
Musically, this is about as hard core orthodox reggae as you can get. Standing O for the pablove black/augustus Pablo/Pablo black. Man, I just love this album, and I knew for sure that each and every one of us was going to at least heavily consider something off this album. Fred locks is just a bit more gritty and orthodox, rastafarian. For the record - Musical arrangement keyboard and glockenspiel credited to Pablove Black on this Fred Locks cd. This (Hugh Mundell) album and the sheer amount of orthodox songs on it is outstanding. Maybe too outstanding. Then it became too obvious for a soundCLASH.
Second, Delroy Wilson "Addis Ababa". If we were judging this track on originality of selection this would get my vote. It is a real surprise. The musical arrangement with the deep echo and drumming is excellent. I really enjoy listening to this tune because I have never heard it and I am intrigued. The guitar is wicked too. The tune (House of the Rising Sun) irritates me. Plus, the House, which referred to in the original song is a whorehouse. Of course that doesn't really mean anything except that if Planno and those dreads knew that little tidbit of info, they would not approve. Plus, when you think about Delroy Wilson, although I'm sure he was sincere, I can't help but think he was jumping on the Rasta bandwagon.
Third, Satta Massagana. This track is obviously the most orthodox. The lyrics, the vocal style of 3 part harmony, the steady reggae groove, clean horns etc. It is also the most boring and predictable. I mean why didn't anyone pick a Wailers song or a Bob track or Bunny or Peter for that matter? Igziabeher (Let Jah be Praised) for example, would be a great track but no one chose that because it would be too easy or obvious. Too commercial perhaps? I don't know. In a way I feel the same about this track. It is the ultimate Rasta song but not the most original selection. You know, wait for everyone else to submit their track and then pull out the trump card. I VOTE FOR THIS SONG but with a bitter taste in my mouth.
Scott Schaffer
-------------------------------------------
Round One Vote: from Brad Paul
Let's All Unite- Hugh Mundell
The 3 competing selections were excellent, but Hugh Mundell gets my vote in this round. The hard driving rhythm, the great voice, the universal lyrics, and the overall atmospherics make this a most "orthodox" selection. This selection comes from an album filled with good tracks, and I probably love the dub version, as it would appear on "Africa Must Be Free by 1983 Dub," even more so.
Joe's pick was solid, too, and tempting for me as the first reggae record I ever bought was a Delroy Wilson anthology. His "Trying to Conquer Me" remains a favorite, but I had not heard this selection before, which I really like. I hadn't heard Fred Lock's in a long time and that tune provides a nice visual of Repatriation Steam Liners going miles deep in the harbor, flags waving, crowds cheering. I've always really liked some of the great Garveyite agitprop of the 1920s and carrying that visual in my head and accompanied by Fred Lock's heavy rhythm has been rather pleasant.
Brad Paul
-------------------------------------------
Round One Vote: from Howard J
The Abyssinians - Satta Massagana
An Anthem, to say the least.
Perfect horns, and harmonies that convey heartfelt conviction.
As Brad said himself, perhaps the selection was a bit too obvious.
But stacked up against the competition, the history & weight of the track tipped the scales.
Scott's selection of 'Black Star Liners' took gumption, and in fact, showed a bit more originality,
but in the end, 'Satta' is a giant from the deep, and could not be ignored. Great first round, all around.
Howard J
-------------------------------------------
Round One Vote: from Joe
Fred Locks - Black Star Liners
Maybe it was the utter nostalgic blast of hearing Fred Locks; maybe it was the arrangement, the minor chords, instrumentation, mid 70s vocal style, etc.; I think mostly I voted for it because it is such a killer song with a hard melody and captivating lyrics.
Joe