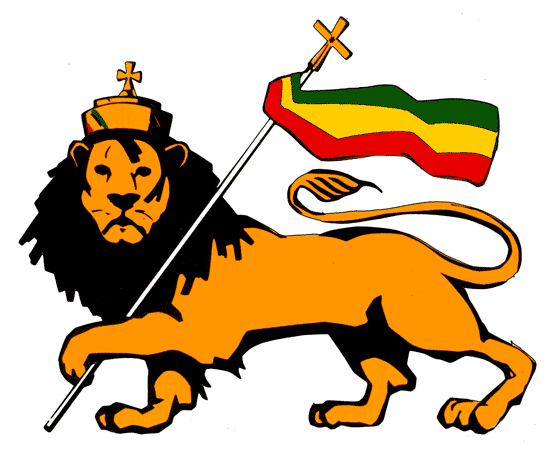 Round 10: WILDCARD

And the winner of Round Ten, WILDCARD is:

Wailing Souls - Mr. Fire Coal Man
The winner has been noted on the site: http://www.podcastbattle.com/
Here are the votes:
-------------------------------------------
Round Ten Vote: from Scott Schaffer
Wailing Souls - Mr. Fire Coal Man
I really enjoyed all of the entries, as usual. It was practically a three way tie but there were a few factors that swayed my opinion. First of all, the complete downturn of Aswads "career" in the mid to late eighties and beyond will forever taint there integrity. I can't think of any other band including Steel Pulse, that churned out such immeasurable crap in an effort to become commercially viable. The early chapter of their career was stellar and this BBC collection is in my cd player as we speak but when in a tie break situation I just can't ignore the whackness. Hey Aswad, don't turn around. Sorry Brad.
At first I thought I was going to vote for Pomp and Pride. I love Toots. I saw him recently and was even wearing my Toots and the Maytals shirt when the entries were posted. Also, due to their secular sound I probably prefer him to the Wailing Souls in the long run. Toots has always been soulful and hard without resorting to cliche religious catchphrases, as so many of our favorite bands have. Toots is a badass. The James Brown of reggae if you will.
Mr. Fire Coal Man is a tune I have never heard before. So by giving it it's due by listening to it about 20 times I must say it was a great selection. Also, by reading Howards blurb and seeing how the choice was made, I realized how much "work" went into the selection. Quite frankly, I must say I'm a bit jealous, I don't ever get a chance to sit around with friends and listen to Reggae any more and that sounds like a good way to select tracks. Congratulations Howard.
Scott
-------------------------------------------
Round Ten Vote: from Brad Paul
Wailing Souls - Mr. Fire Coal Man
I like the 'old school' vibe of this last round. Whether tapping into the rock steady and early reggae sounds of Studio One and Funky Kingston or discovering a new artist like Stephen Marley has dug into the archives to create something new, I think it is only appropriate that podcastbattle end on such a note. A new broom sweep clean, but an old broom knows the corner. I think these are all very strong selections with equally good blurbs to justify their inclusion. Ultimately, I'm going with Mr. Fire Coal Man, however, as the tune just sounds like a tailor-made closer to the overall battle. It fits. Maybe it is the vinyl vibe. Maybe it is the siren. Like Scott's earlier victory with Tenor Saw and his alarm perfectly animating dancehall, the Wailing Souls have provided us with what feels like an ideal battle exit.
Brad Paul
-------------------------------------------
Round Ten Vote: from Howard J
Toots and the Maytals - Pomp and Pride

Pomp & Pride as well as Natural Progression (BBC version) were both in my lists of finalists for round 10. I liked the slow groove and emotion of the Stephen Marley track, but in the end I had to deal with the two tracks I had already spent a lot of time thinking about.
I love Aswad, and consider them one of my favorite bands, but their last few albums have been down right painful. The BBC sessions are incredible, but in choosing my own selection, I pulled Natural Progression - the BBC version out of the running long before Pomp & Pride. There is something so joyful and uplifting about Toots - in particular this track. I have to give it up for Joe this round, and Pomp & Pride.
Howard J
-------------------------------------------
Round Ten Vote: from Joe Lowndes
Someone to Love
Alright - I should weigh in with my blurb here.
I like (have always liked) Fire Coal Man, but don't love it. The tune is fairly formulaic, and the while the harmonies are good, there is plenty from that era equally good. Studio One production is stellar no doubt. But why a siren? Doesn't a fire coal man deliver coal?
I was veerrrry on the fence for the other two. Natural Progression is such an interesting song, both lyrically and vocally. The anarchist in mye loves the contrast between the bad, colonializing "government society" that wants to "execute political systems," vs the "natural progression" of African societies. Had it been the version form the album I would have dismissed it right away though, as going back to it, I think it (the whole record) is really poorly produced, even if the songs are good. But this BBC Sessions version is killer. And I love the accompanying photo. There they are, young and grouchy; of a small second-generation working class minority; standing in chilly, wet, sooty London instead of the hot caribbean. The distinctiveness ofUK reggae of the late 70s is fully captured right there. However, I think I have just heard this song too many thousands of times over the years.
This weird Stephen Marley cut captivated me. At first I was like "What?!?! What the fuck is up with this Alvin and the Chipmunks effect?!" But then the song is so interestingly put together, so new sounding, so unorthdox, and so lonesome, it really got to me. I was listening to the cuts over and over last friday night while working, and Scott's image of Stephen up late, spliffing out, messing around inthe studio with his father's work, making something for his own pleasure, soudned absolutely right.
Howard, you are the undisputed monarch of the SoundClash. I am not worthy to be in your cyber-presence . All hail the king!!!
Joe