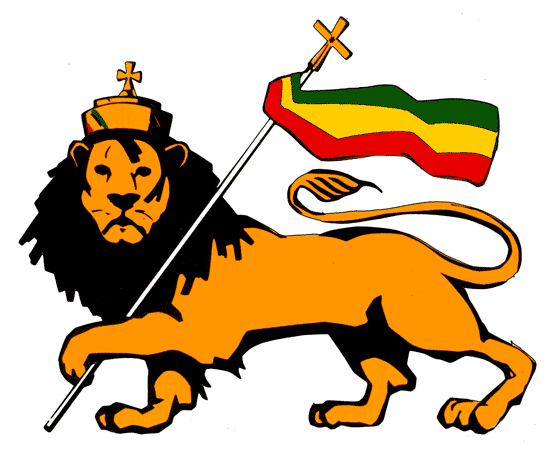 Round 1: ORTHODOX

From Brad Paul:
My selection is "Satta Massagana" by the Abyssinians. Released in 1970/1971, this classic (often, perhaps recklessly, referred to as the 'unofficial Rastafarian anthem') captures the most compelling elements of the Orthodox category. In fact, as I pondered my pick, I wondered that just maybe this selection was too obvious, so perfect was its match to our Round 1 challenge. But as I reviewed the 3 other songs I seriously considered (which I won't reveal at this moment should they yet become future picks) and the merits of "Satta" itself, it seemed clear there was no other choice (with all due respect to the picks of my worthy competitors).
Written a few short years after Selassie's visit to Jamaica, the song plays out like a traditional hymn turned on its head by an insurgent movement within the church. And this it is not by accident, as the Abyssinians met each other and subsequently forged their music together as members of the Ethiopian Orthodox Church. There they studied the Amharic language and it this experience that accounts for the sweet lyrical refrain of Satta:
Satta Massagana, Ahamlack, Ulaghize
(translation: Give thanks to God, continually)
I would argue that the millenarianism and utopian vision embodied in the song well-represents our theme of orthodoxy. Moreover, the beautiful harmonies, muted and spooky horns and the overall arrangement and timing also make this a selection that both defines and bridges the passing of the then dominant form of ska/rock steady into a new world of Rasta-driven and orthodox-sounding reggae. But like the Rastafarian religion that the song animates, Satta also reflects the politics of the day. Recorded close to 10 years after Independence, the song seemingly provides an anniversary marker for viewing Jamaica's post-colonial struggles. Two years later the Harder They Come would confront themes of politics, underdevelopment, violence and popular response, but unlike the 'banditry as political critique' forwarded in the film and its music, Satta instead called for a wholesale rejection of a wicked system and an exodus to a "land far, far away." Here politics meet religion in an Orthodox stylee. Be sure.
Finally, while not essential to our category, the song holds up well over time- even with such a specific historical and musical context. Third World obviously did a great cover and more recently artists like Capleton have recycled the signature rhythm. It sounds hard every time.